This week, those on The Brasiles Ensemble mailing list will receive our fresh newsletter coming from Mailchimp. Here's a peek at the pdf version of the newsletter that is so soon to arrive in the inboxes of all of our fan subscribers!
BRASILES ENSEMBLE – NEWSLETTER – WINTER 2018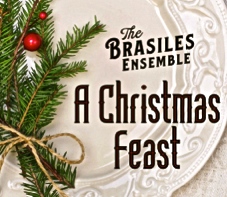 Our newly released CD, "A Christmas Feast" is now available in a limited supply at Alto Music – 1676 Route 9 in Wappingers Falls! Just walk through their entrance straight into the sheet music department and there is a local music CD section on the wall! You can also still find a few CDs left at Romeo & Juliet Salon & Verona Spa in Cold Spring and The Coop Antiques and Bruised Apple Books in Peekskill! Also, check us out on Spotify, iTunes, Amazon Music Unlimited and CDBaby!
Check out our newly released debut CD with this link: CDBaby 
You can sign up for our newsletter with this link: NEWSLETTER SIGN-UP FORM
Coming soon! 
thebrasilesensemble dot com  
#AmazonMusic #CDBaby #Spotify #iTunes #TheBrasilesEnsemble#holiday2018 #ChristmasMusic #AChristmasFeastCD#greatChristmasgift