The Brasiles Ensemble is an elite group of vocalists offering unique performances of early music, classical works, folk and much more. Based in New York's Hudson Valley, our concerts and recordings feature a wide range of styles, including early Renaissance and English madrigals, Italian opera, French romantic pieces, and sacred works— as well as newer tunes from folk to original compositions. We released our first album, "A Christmas Feast," in 2018.
THE PROVENANCE OF OUR NAME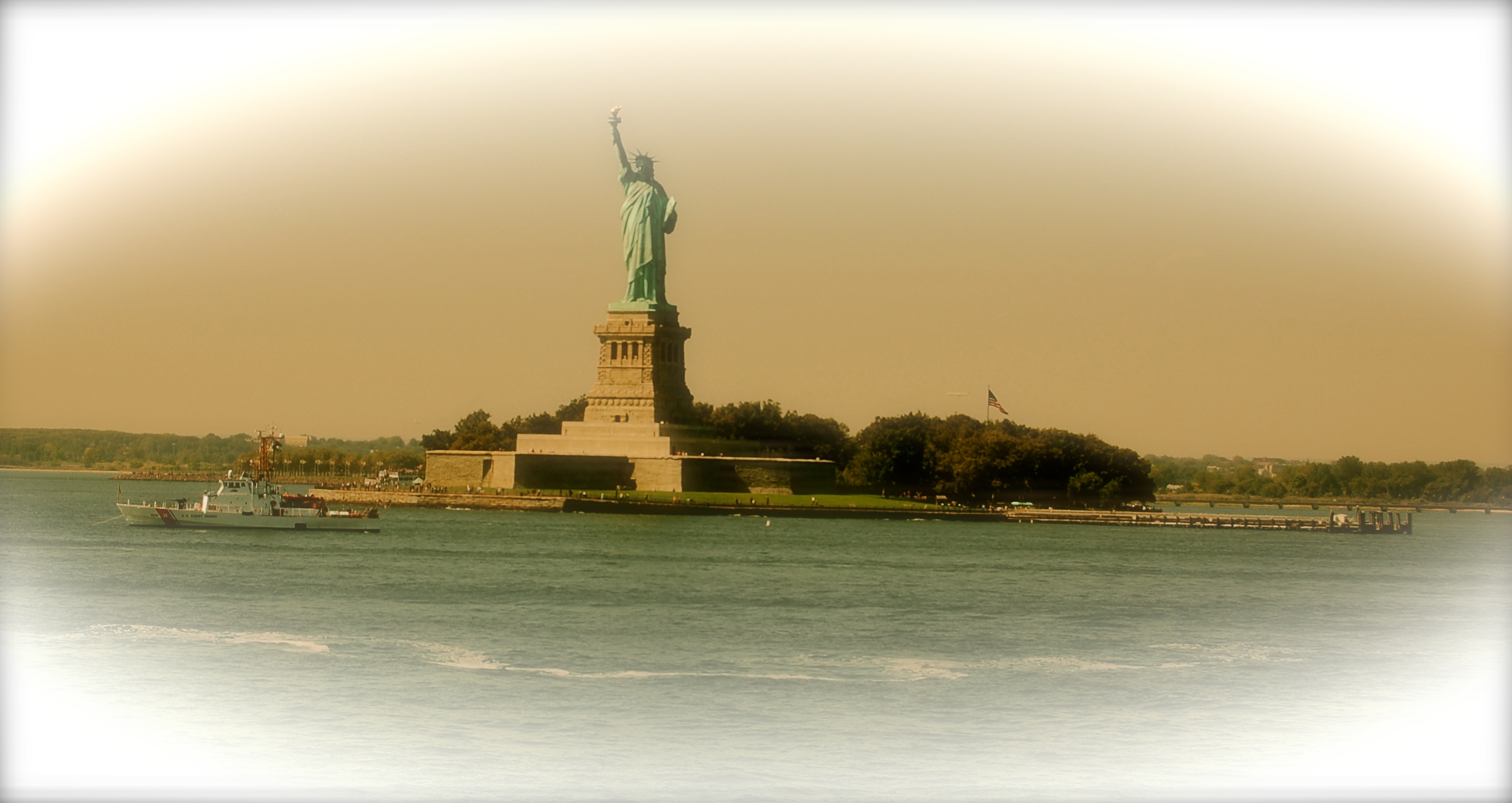 The first question people often ask us is about where the name of the group originated, so here is a bit of background…
It was on July 4th in 1921, that Salvatore and Madeleine DeNitto arrived in the harbor of New York City with the Statue of Liberty being the very first thing that Madeleine saw from the bow of her ship from Algeria. With her, Madeleine brought a very ill baby and a wealth of education and appreciation for the fine arts. She left Old Algiers and parents she would never see again in hopes of great opportunities in a new world. She later bore three more children who all recall her singing opera in her kitchen while baking her famous French loaves. Madeleine had left behind her native country, her beloved family and her Italian maiden name; Brasiles. It is in her honor that I lend my grandmother's given name to a group of fine musicians for whom she would certainly have adored.
With the "Nocturnal" concert receiving such wonderful acclaim in November of 2013 at St. Philip's Church in the Highlands, I am very happy to invite everyone to future performances from The Brasiles Ensemble. As the mission of this group is to provide audiences with unique concerts, we are thrilled to have had great success in our first year with many more opportunities underway for the future.
Pronunciation guide for Brasiles = "BRAH-zee-lez"
~Madeleine DeNitto, Founder
Meet the Performers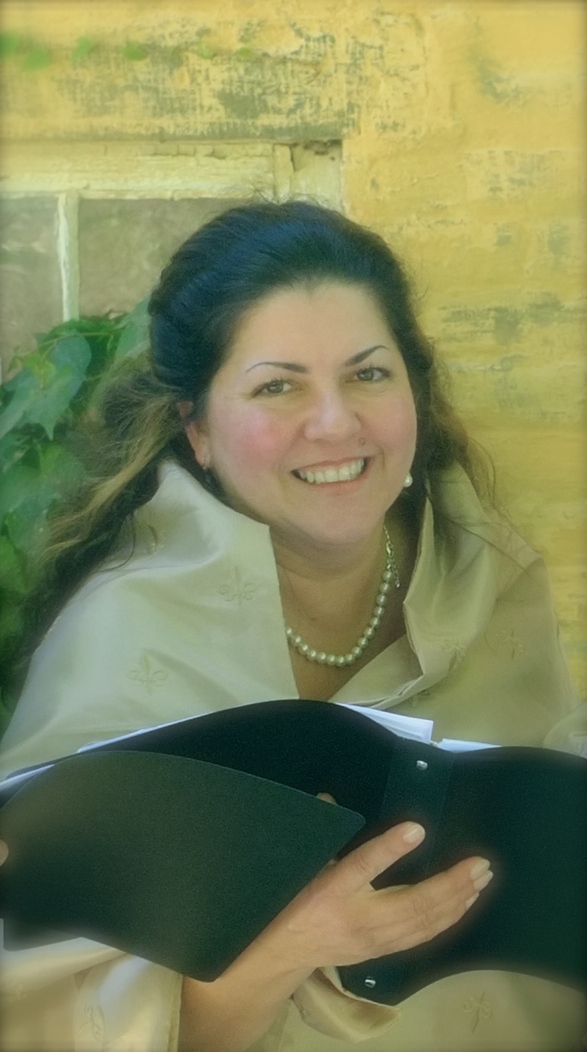 Madeleine DeNitto ~ founder / soprano
During her decade of perfo
rmance with a professional opera company, Madeleine was on stages regularly in major productions, including such great operas as Suor Angelica, Don Pasquale and The Merry Wives of Windsor. She was also very honored to have been chosen to perform in rare works, including Riders to the Sea, as well as special opportunities to perform in honor of Queen Anne and Princess Sophie of Romania. Proficient in sacred and early music, Madeleine was also one of eight members of an elite madrigal group for several years. In late 2012, Madeleine had a role in The Beggar's Opera performed at The Philipstown Depot Theatre, which marked her return to the music world after a ten year hiatus. For 19 years, Madeleine has been a professional organizer and is proud owner of Garrison Concierge. She is a member of the choir at St. Philip's in the Highlands Episcopal Church and the Philipstown Garden Club. As a side project, she and Kim have created a new vocal duo called The Mary Powell. She and her husband, Clayton, relocated to the Hudson Valley permanently where they are able to be close to their two adult children in New York City; one daughter, a wife, new mother, working in corporate HR for a major bank and a son, a recent cum laude graduate of Georgetown Law, now working in DC. Madeleine's son will perform with The Brasiles Ensemble whenever he can spare the time. For his bio, see Speare Hodges below.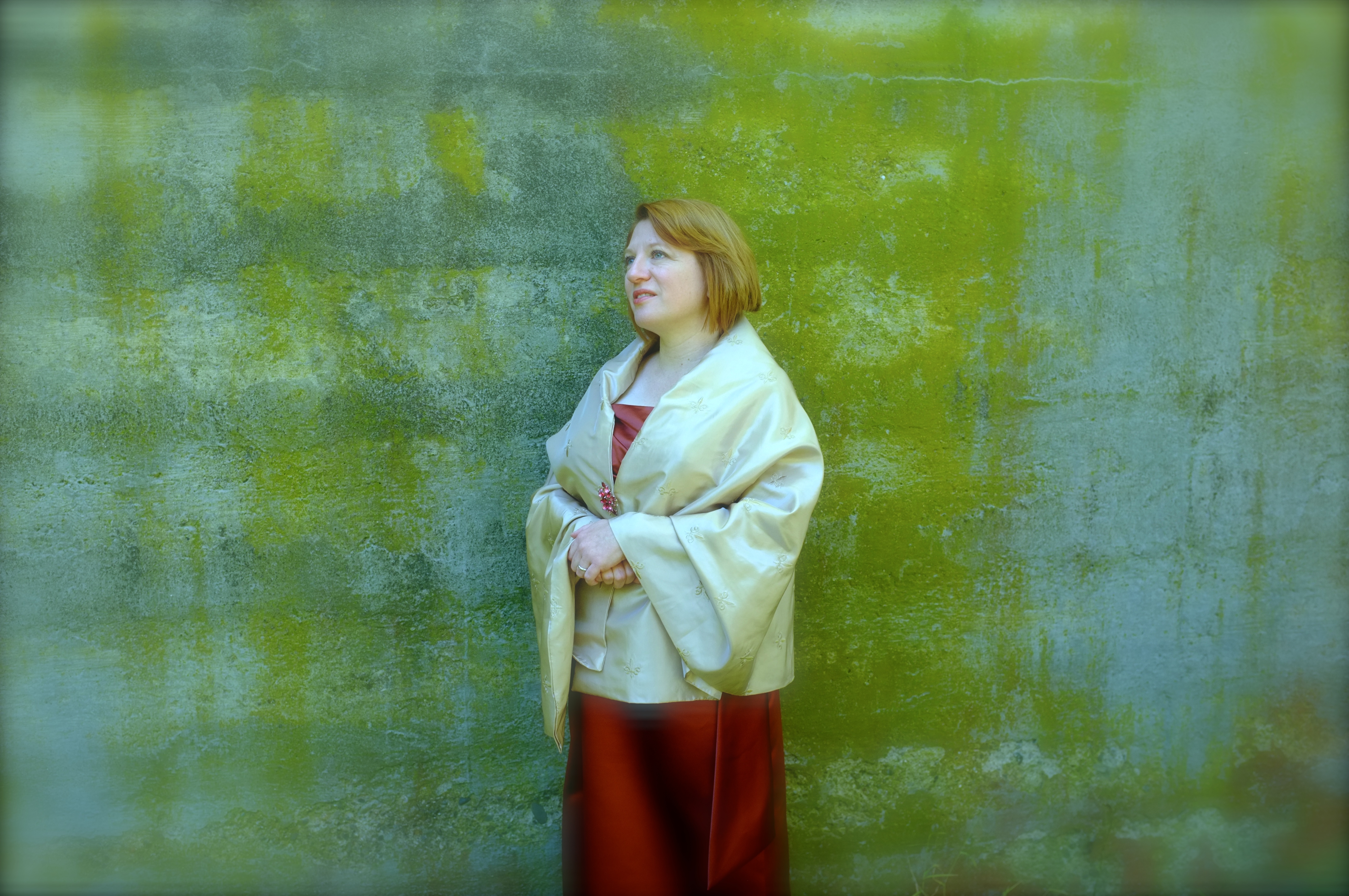 Laura Danilov ~ alto
Laura Danilov has been singing since she was
a little girl. She enjoys singing all sorts of styles including musical theatre (see acting roles) & rock (Formerly with the Roy Orbison band, The Lonely.) Acting roles include: Annas in Jesus Christ Super Star (Depot Theatre); Linda in No Privacy (Aery 20/20 Festival); Weather Lady in Gasping (Drones Theatre Company); Charles Thomson in 1776 (Depot Theatre); Beggars Opera (Philipstown Depot Theatre), Much Ado About Nothing (Princeton Rep Shakespeare Festival), Violet (Putnam County Theatre), The Gift (Terry Schreiber Studio), Hidden Voices (Pillars: An Utopian Ensemble), Godspell (Oasis Theatre Co.) Besides co-directing youngsters in Shakespeare Situation & Stories for the Stage summer camp, past teaching jobs include private singing coach and movement specialist in the Williamson Technique for Actors at the Actors Movement Studio in NYC. In addition to performing, Laura is a Life Coach, working with Actors, Singers & Moms Making a Difference. She lives in Cold Spring with her husband and her famous son, Alex.
Kimberly Hiss ~ soprano
Kimberly Hiss, soprano, studied English an
d Vocal Performance at Penn State University then moved to Manhattan, where she enjoyed singing with groups including the Young People's Chorus of New York City, which toured Eastern Europe, and the Russian Chamber Chorus of New York, which prided itself on a repertoire of ancient liturgical chants and new works from contemporary composers. As a soloist she has recorded television commercials and performed on acoustic guitar both while living in Prague in the Czech Republic, and more recently throughout New York's Hudson River Valley. Currently, she is pleased to sing with The Brasiles Ensemble and the St. Philip's Choir. 
As a side project, she and Madeleine have created a new vocal duo called The Mary Powell. Beyond music, Kimberly is a writer and editor who has contributed pieces to a range of titles from Reader's Digest and O the Oprah Magazine to The Prague Post. She lives in Peekskill, NY, with her husband and son.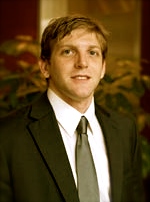 Speare Hodges ~ baritone / piano
As a founding member of The Brasiles Ensemble as a performer from the 2013 Nocturnal Concert, Speare Hodges is an experienced pianist and vocalist. Classically trained at young age, he has given numerous piano recitals, studying under Troy Palmer and Michael Cannon. He toured internationally with the Atlanta Young Singers of Callanwolde, and played the lead role in Hair at the Fiorello H. Laguardia High School Of Music & Art and Performing Arts (the "Fame School"). More recently, he has worked as a piano accompanist throughout college and law school. Speare is dedicated to a career in public service, working to prevent foreclosures in New York Legal Services Corp., providing relief to Hurricane Sandy victims, and serving as a Peace Corps Volunteer (Peru). Upon receiving full scholarships to Emory University and Georgetown University Law Center, he graduated Cum Laude from Georgetown and works as an attorney at the Consumer Financial Protection Bureau in Washington, D.C. He is Madeleine DeNitto's son.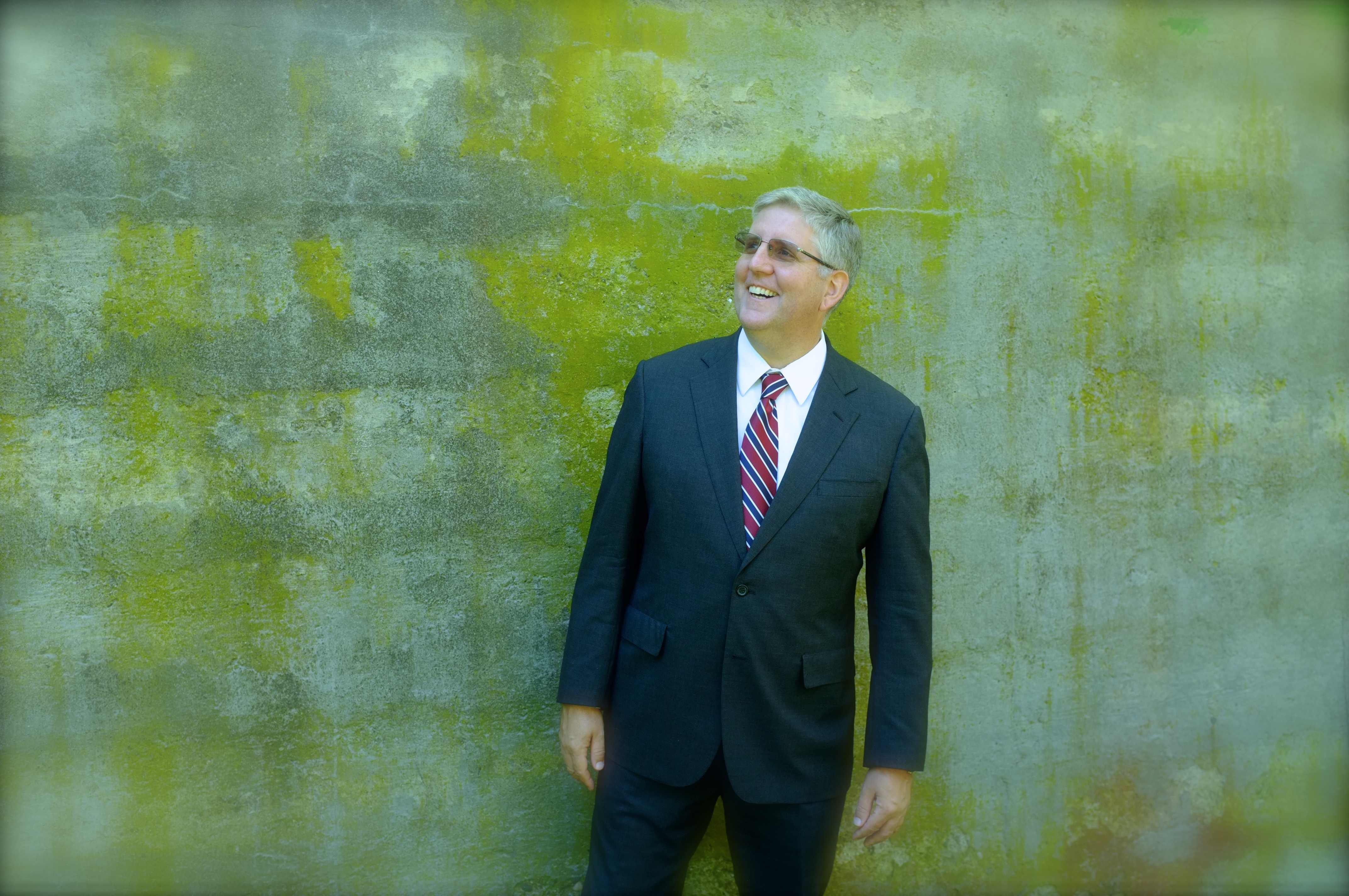 Paul Phillips ~ tenor / guitar
Paul grew up singing with family and
friends. After some initial music training in the Atlanta Boy Choir, he sang in various choirs and groups throughout a somewhat nomadic childhood. In college, he was an original member of the Oberlin Obertones, who continue a cappella men's singing at Oberlin College and Conservatory to this day. He performed many major and new chorale works over the years with The New York Chamber Symphony Chorus, The Judith Clurman Chorale, The Juilliard Choral Union, and the Oxford University Press Choir. Paul has sung with ensembles ranging from The American Composers Orchestra and The Juilliard Orchestra to The New York Pops, They Might Be Giants, and The Chieftains. With the Juilliard Opera, he performed in choruses for Igor Stravinsky's Oedipus Rex and Francis Poulenc's Dialogue of the Carmelites. He has sung on stage with the New York City Ballet's Chichester Psalms as well as in the orchestra pit for Mark Morris Dance Group's Gloria. In his "other" career, Paul works in the world of educational publishing, helping create English language teaching materials for children, teens, and adults. He's found great fun working with composers and arrangers to develop songs programs for teaching English. In addition to The Brasiles Ensemble, Paul currently sings with the St. Philip's Church Choir in Garrison as well as the Newburgh Symphonic Chorale.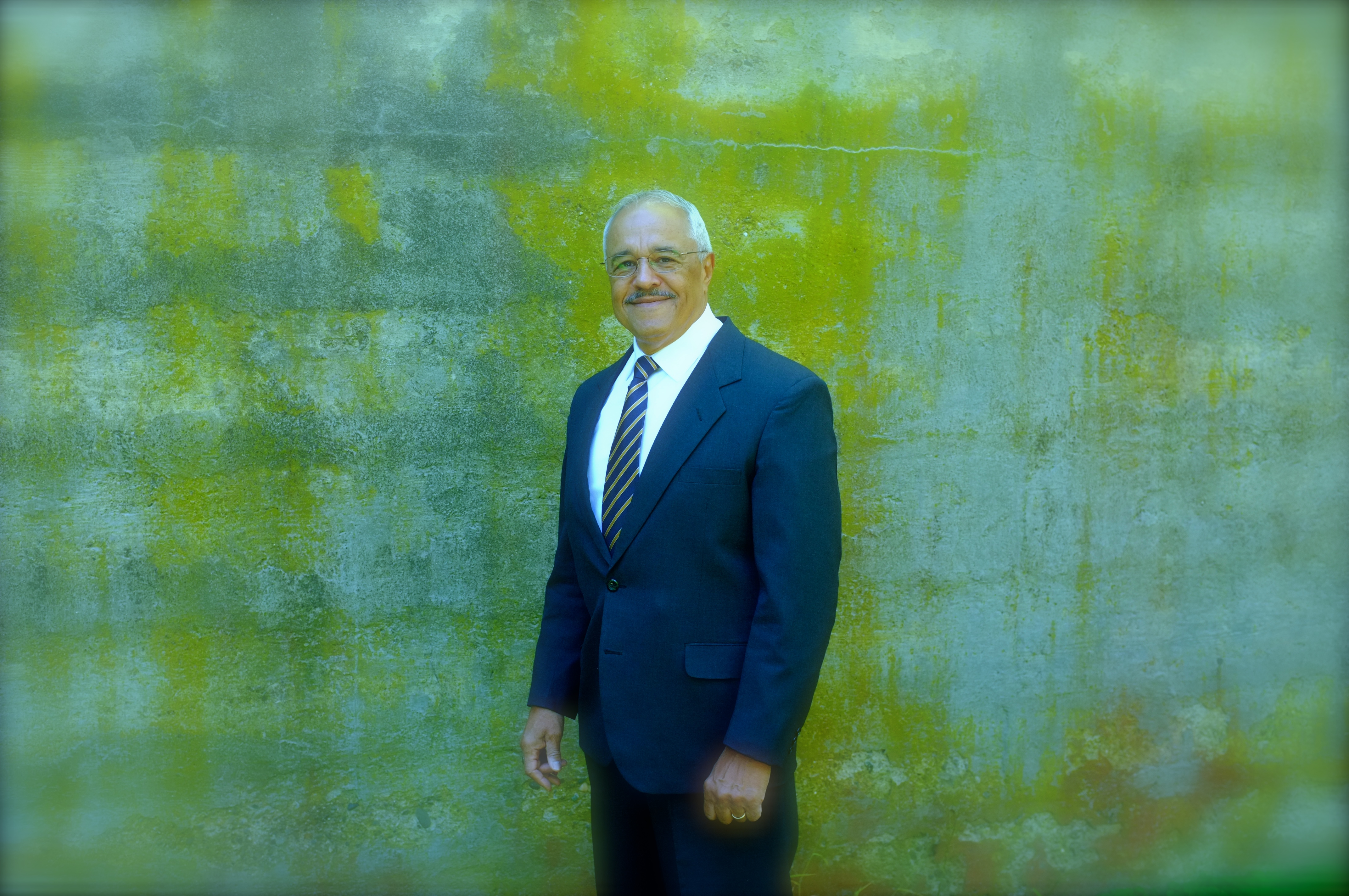 Ed Robinson ~ bass
Born in post-WWII Germany to a military family, Ed's childhood was split between Germany and New York City. He has spent much of his time singing with various choirs, including the Manhattan Borough-Wide Chorus, the All-City High School Chorus, the Saint Augustine Chapel Choir with Trinity Parish and presently, the Saint Philip's Church Choir since 1980. Currently retired, Ed earned a degree in mechanical engineering from The City College of New York and not only had an extensive career in control and automation system design and construction for electrical power facilities, water, and wastewater treatment plants, but is also a Vietnam Veteran and retired military NCO, a Master Sergeant with the USAF and NYANG for 22 years. Ed is also an active member of the New York Paleontological Society. He has been married to Louise Squitieri for 12 years and along with Louise's children and grandchildren, they have five children and five grandchildren.
We applaud our instrumentalists!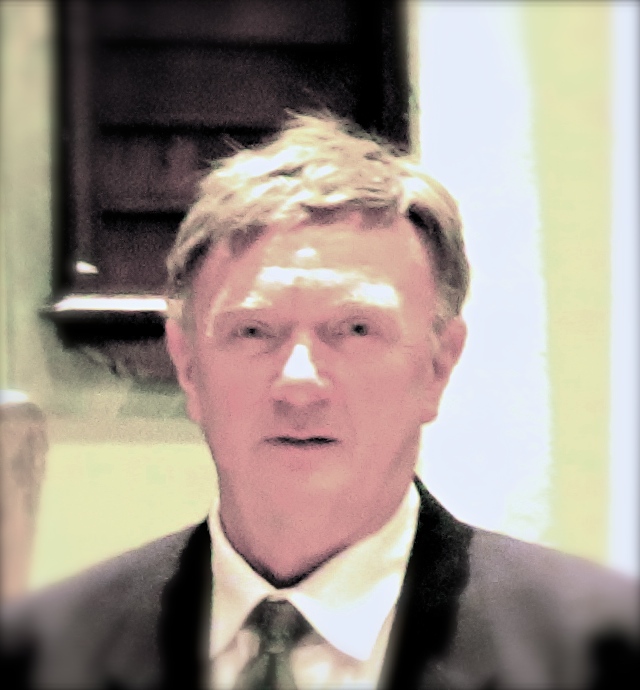 John Drew ~ organ                                                                                               
By the age of ten, John Drew was the organist at his hometown Methodist church in Wisconsin. After high school, he put himself through college and law school by playing the organ. He continued playing throughout his practice of law in Wisconsin, and later during his insurance/legal career. He is now Director of Music and Parish Administrator for St. Mary's Episcopal Church in the Highlands in Cold Spring, NY.  He has also given concerts and played at other special events in Wisconsin, Indiana, Michigan, California, New York and New Jersey, as well as Bermuda and England.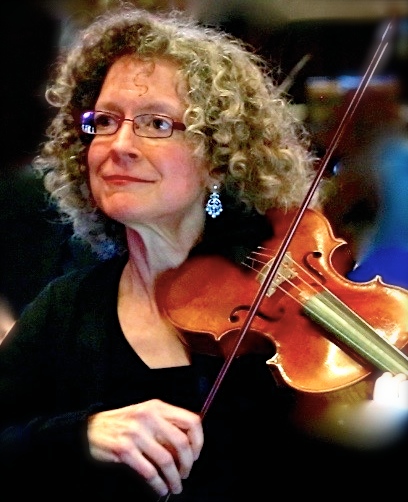 Rachel Evans ~ violin / viola
Rachel Evans has been a member of the Santa Fe Opera Orchestra, Apollo's Fire Baroque Orchestra, the contemporary music ensemble Continuum, and the Meridian Quartet. She has performed across the globe with ensembles whose repertoire spans medieval to contemporary. Recently taking part in Ars Antiqua's acclaimed recording Francois Philodor's "L'art de la Modulation" with Elizabeth Wallfisch, she was a principal player and recitalist at the Carmel Bach Festivalfor many years and appeared in various ensembles at the Boston, Berkeley, and Utrecht Early Music Festivals, Charles Ives Festival in Germany and the Victoria Festival in Australia with ensembles such as, the medieval ensemble Sequentia, the baroque ensembles Rebel and Pegasus, Continuum, and others. She has appeared in the ongoing NYC Cable series "The Facts", (also online at 1687inc). As a sound and movement artist, Rachel collaborated with Elaine Colandrea in "Venus" (2009) and "On the Nature of the Body" (2012), in Rhinebeck, NY and is a member of Watermark Arts. A recipient of the Coleman Chamber Music Award, she earned B.Mus. and M.Mus. degrees at The Juilliard School of Music. She teaches locally violin, viola giving private lessons in Dutchess, Putnam, Westchester,  Orange and Ulster counties.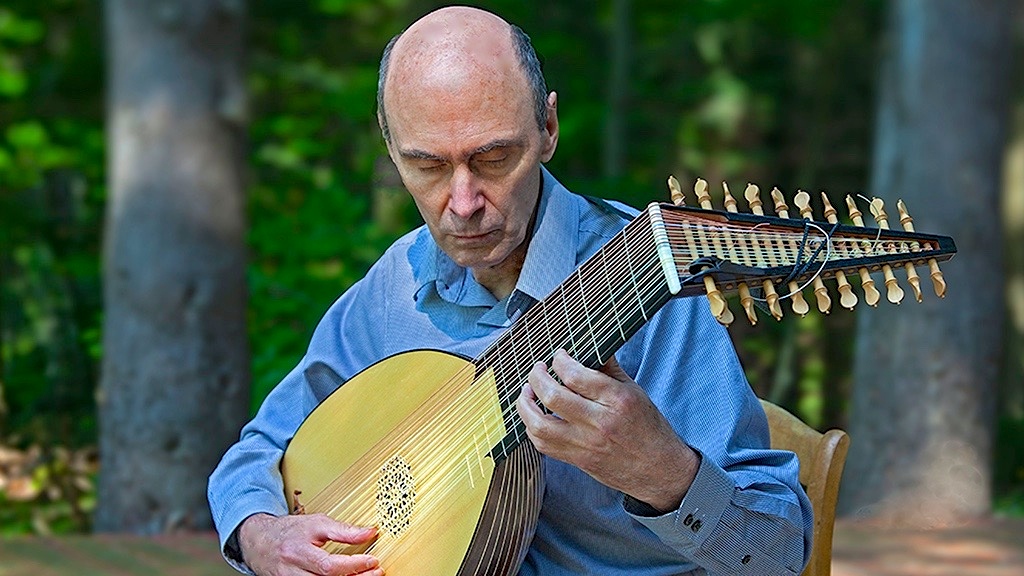 Richard Kolb ~ lute / theorbo
Lutenist Richard Kolb has performed throughout North America and Europe as a soloist and with a wide range of Baroque ensembles, including Opera Atelier, New York City Opera, Les Musiciens du Louvre, Chicago Opera Theater, Waverly Consort, Handel & Haydn Society, Pegasus, and Concert Royal. Since completing a Ph.D. in musicology at Case-Western Reserve University in 2010, Kolb has combined his career as a performer with scholarly research and publishing in the field of 17th-century music. He is nearing completion of the first modern edition of the complete works of the 17th-century Italian composer Barbara Strozzi, the fifth volume of which has recently been published by Cor Donato Editions. This past summer he recorded a solo CD of the music of Robert Ballard, which is scheduled to be released in early 2018. Kolb is Scholar in Residence for the NY Continuo Collective, and has held teaching positions at the University of Toronto, the Royal Conservatory of Music (Toronto), and Case-Western Reserve University.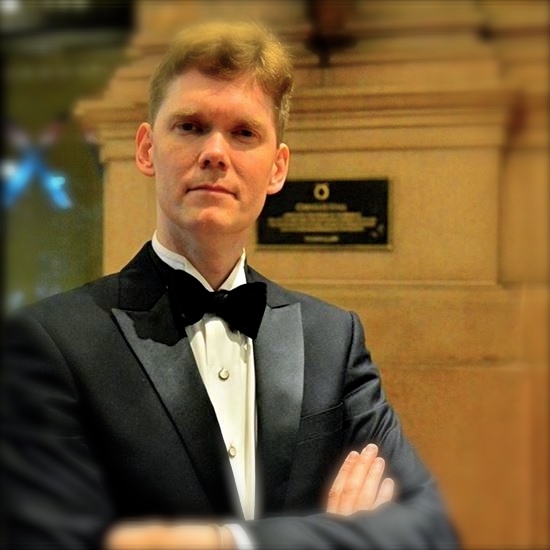 Michael Shane Wittenburg ~ piano / organ / violin
Hailed as a "real virtuoso" by the late Ruth Laredo, pianist and conductor Michael Shane Wittenburg made his professional opera conducting debut with Amore Opera's recent production of Faust and has served with multiple opera companies including in Nashville, Orlando and Sarasota. As an Assistant Professor of music at Lee University, he was Music Director of both the Chamber Orchestra and Opera Theatre. He has made solo appearances as pianist with the Louisiana  Philharmonic Orchestra, The Chattanooga Symphony and Opera, the World Youth Symphony Orchestra, the Eastman Wind Ensemble and the Ocala Symphony as both pianist and conductor. He has also appeared in collaborative recital with such artists as Metropolitan Opera soprano Stell Zambalist and concert violinist Livia Sohn.